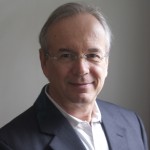 C. Wayne Jones, PhD
C. Wayne Jones, Ph.D., a Clinical Associate Professor of Psychology in the Department of Psychiatry at the University of Pennsylvania, is the Founder and Director of the Center for Family Based Training.  He spent the first 16 years of his career as a child and family psychologist at the former Philadelphia Child Guidance Center (PCGC), where Dr. Salvador Minuchin developed the Structural Model of family therapy. Dr. Jones served in numerous capacities while at PCGC, including practitioner, researcher, supervisor, and senior faculty member of the internationally acclaimed Family Therapy Training Center.
It was at PCGC that Dr. Jones first became involved with Pennsylvania's Family Based Mental Health Services program.  He was a member of the 1988 workgroup which designed its first training curriculum; he then served as a trainer.  In 1999, Dr. Jones collaborated with Dr. Marion Lindblad-Goldberg to establish the Philadelphia Child & Family Therapy Training Center, an outgrowth of PCGC. Here he served as Associate Director and led a major revamping of the three-year FBMHS training curriculum.
Another longstanding focus for Dr. Jones is the area of early childhood mental health. While at PCGC and the Children's Hospital of Philadelphia, he served as the Principal Investigator of several major community-based federal research demonstration programs. These family-centered programs were designed to strengthen families and foster the emotional and academic readiness skills of high-risk young children.  One of these programs, the Comprehensive Child Development Program, was the precursor to what is now known as Early Head Start.
Dr. Jones is a member of AAMFT and is an Approved Marriage and Family Supervisor. He has published numerous journal articles and book chapters and lectured nationally and internationally on a wide variety of topics related to children, families, and relationally oriented interventions. His most recent publication, Setting the Stage for Change: In-Home Family-Based Treatment, is designed to serve as a treatment manual for FBMHS therapists.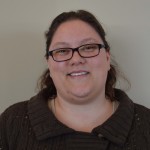 Tara Byers, MS, NCC, LPC
Tara Byers, MS, NCC, LPC has been involved with Pennsylvania's Family Based Mental Health Services (FBMHS) for the last 14 years, serving in multiple roles. She has worked as an in-home family-based therapist, as a clinical supervisor, as a program director, and as an administrator. Ms. Byers obtained her family-based training and certification as a Mental Health Professional through the Philadelphia Child and Family Therapy Training Center. She earned her certification as a Family Based Clinical Supervisor through the Center for Family Based Training.
Tara serves in both a teaching and leadership capacity for the Center for Family Based Training.  Currently, she is the Training Manager for all intensive, in-home services ESFT training contracts in North Carolina and for the Harrisburg Pennsylvania FBMHS training site. In collaboration with Marlene Reiff, Tara also oversees curriculum development for the Foundations Training program in ESFT for three Pennsylvania CFBT training sites.
Tara is a member of leadership at Pennsylvania Counseling Services where she serves as the Clinical Director of Children's Services. In this role, she directly supervises all Family-Based Clinical Supervisors and provides clinical supervision for all Mobile Therapists within the company. Tara is certified in Trauma Focused Cognitive Behavioral Therapy, the clinical model utilized in Mobile Therapy services at PCS.
Ms. Byers earned a Master's degree in Mental Health Counseling from Shippensburg University. She is a Nationally Certified Counselor and a Licensed Professional Counselor. Prior to her work in the family-based program, Ms. Byers was a research assistant and group counselor at the Center for Addiction and Pregnancy through John's Hopkins University, an Assistant Education Liaison to homeless students and their families in the York County area, a facilitator of children's therapy groups at a domestic violence shelter, a counselor in a residential treatment facility for female adolescents involved with the legal system and an Outpatient therapist.
Tara teaches a variety of counseling courses as an adjunct faculty member for Shippensburg University's Counseling Department and the Department of Extended Studies. She is currently a Doctoral Student in Counselor Education and Supervision at Shippensburg University.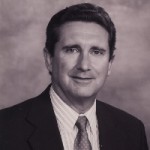 Andrew Fussner, MSW
Andrew Fussner, M.S.W., has over 30 years of experience working with children, adolescents, and their families. His reputation as a clinician, supervisor, consultant, and teacher are outstanding, and this reputation extends internationally. For example he has taught in Korea, Hong Kong, Italy, Germany, Sweden, and Israel. He is currently on the faculty in the School of Social Policy and Practice at the University of Pennsylvania where he is developing a child and family subspecialty. He also provides ongoing family therapy training to a diverse group of community based treatment programs at Astor Home for Children in New York State.
Mr. Fussner has a longstanding interest in bringing systems concepts to the field of early childhood mental health. He currently works in the inner city of Philadelphia as a clinical consultant to the school district's Head Start Program. Since 2006, he has served on the Committee on Children's Mental Health at the Pennsylvania Providers Association.  He also serves on the Board of Directors for the Children and Youth Division of the Archdiocese of Philadelphia's Catholic Social Services,
Mr. Fussner began his career at the Philadelphia Child Guidance Center. During his 20 years there he served as Associate Director and Senior Faculty member of the Family Therapy Training Center (8 years) and Treatment Team Leader on the Child and Family Inpatient Unit (8 years). Mr. Fussner brings firsthand knowledge and a wealth of experience to training therapists to provide family based clinical services to children and adolescents in their home and community. For example, he was a member of the original work group at PCGC which designed the first training curriculum, then served as one of the core faculty members providing FBMHS training for many years.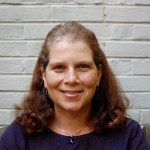 Frani Pollack, MSW, PhD
Frani Pollack, MSW, Ph.D., a family psychologist, has over 20 years experience as a practitioner in the behavioral health field – mostly with a focus on adolescents and their families. She has specialized training and experience in the treatment of eating disorders and severe mental illness. As such, her experience spans many different treatment contexts, including outpatient, inpatient, home-based, and residential settings. She has held clinical positions at the Renfrew Center, the Henry Ittleson Center, Friends Hospital, and the Judge Baker Guidance Center. Dr. Pollack currently maintains a family focused clinical practice at Bala Child and Family Associates.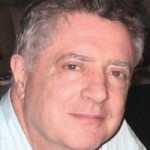 Jorge Colapinto, LMFT
Jorge Colapinto, L.M.F.T., has over 40 years of experience as a therapist, teacher, and consultant in family therapy and social services, both in this country and abroad. Born in Argentina, where he obtained his psychology degree from the Universidad Nacional de Buenos Aires in 1967, he moved to the United States in 1976 and for the next 18 years collaborated with Dr. Salvador Minuchin, first at the Philadelphia Child Guidance Center and later at the Family Studies Institute in New York. In 1984 he also joined the faculty of the Ackerman Institute for the Family, where he trained family therapists and directed the 12-year-long Foster Care Project. In 2002/2003 he served at the New York City Child Welfare Advisory Panel. Currently Mr. Colapinto is Executive Consultant for Training and Educational Development at the Minuchin Center for the Family, and a regular consultant to the New York City Administration for Children's Services and its contract agencies.
Mr. Colapinto has written and lectured both nationally and internationally on structural family therapy, training and supervision, and the application of family systems concepts to social services, including writing several practice manuals for social service providers. He has lectured at the University of Pennsylvania's School of Education and at LaSalle University's PsyD Program, and currently teaches at the Drexel University's Marriage and Family Program. His co-authored book with Patricia and Salvador Minuchin "Working with Families of the Poor" is now in its second edition and has been translated into Chinese, Danish, French, German, Hungarian, Portuguese, and Spanish. He is a member of AFTA and AAMFT. He is also an AAMFT Approved Supervisor and a Licensed Marriage and Family Therapist in both New York and Pennsylvania.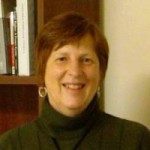 Marlene N. Reiff, LCSW, LMFT
Marlene N. Reiff, LCSW, LMFT, has been involved with Pennsylvania's Family Based Mental Health Services program for the last 15 years. Within that program, she has served as a family based therapist, clinical supervisor and program director. Currently she is the Program Director of Philhaven's Lancaster Family Based Mental Health Services program office. Having a strong commitment to strengths-based community-based services with children and their families, even before joining Family Based, she has worked with teenagers in community centers, homeless women and children, pregnant and parenting teens, and volunteered on a hotline for sexual assault victims. She has also taught English as a Second Language and worked in Human Resources for an international relief and development organization.
Ms. Reiff has a strong interest in developing more effective methods for supporting Family Based therapists and helping them build their clinical skills. Her focus also includes developing methods for addressing the challenges, nuances, and layers associated with doing clinical supervision in a Family Based program. As such, she serves in a leadership role at the Center for Family Based Training where she is responsible for assisting in the implementation of its broad-based curriculum for training and supporting clinical supervisors. Ms. Reiff currently serves as the Social Work Consultant for CE activities, ensuring that our online courses meet all the standards of the Association of Social Work Boards.  Ms. Reiff earned her Approved Supervisor Certification through AAMFT. Her early training in family therapy was at the Philadelphia Child and Family Therapy Training Program.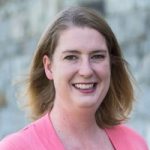 Shannon Stalnaker, MS, LPC
Shannon Stalnaker, MS, LPC has worked in Family Based since 2008, starting as a Bachelor's level clinician and working her way to Supervisor Certification. She is currently the Director and clinical supervisor of a Pennsylvania Family Based program at WellSpan Philhaven in Dauphin County. While on that journey in Family Based, Shannon had opportunities to work in varying clinical and non-clinical settings, each of which reinforced her belief that working with the full system is critical to healing.
Shannon's primary areas of interest are building working relationships with the family and the community system. She also enjoys the balance of developing new therapists while navigating the high-risk needs of the families they serve. Shannon is immersed in these systems issues with her staff on a daily basis. This real-world experience informs her training approach with the Foundations Series, as she enjoys orienting new therapists to the ESFT approach in Family Based Mental Health Services.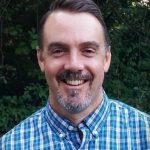 Joshua Irvine, MA, LPC
Joshua Irvine, MA, LPC, has been involved with Pennsylvania's Family Based Mental Health Services (FBMHS) since 2004, first as a front line therapist working in the home and community, and now as a supervisor, teacher and mentor.  He is currently a clinical consultant at Pennsylvania Counseling Services for Family Based programs in Lancaster county.   He also maintains a private practice where he provides outpatient treatment from a systemic perspective to couples and families.  Josh has a longstanding commitment to strengths-based, systemic treatment and has been working with children and adolescents living in multi-stressed families for over 20 years.
Josh's training in family therapy has primarily been derived from teachers who received their training and experience at the former Philadelphia Child Guidance Center (PCGC), where Dr. Salvador Minuchin developed the Structural Model of family therapy.  His initial supervision and mentoring in family therapy was provided by Dr. James Johnson.  Once he became involved in FBMHS, Josh received extensive training and supervision from Dr. Wayne Jones and Tara Byers in Eco-Systemic Structural Family Therapy.  These years of in-home experience and family therapy training have strongly shaped the way he currently practices and teaches.   Whether with patients, supervisees or trainees, Josh focuses on the circular dynamic of strengths and challenges that exists between people within the context of their family. He stresses the critical importance of actively incorporating multiple family members into treatment to sustain long-term changes.
In addition to applying systems theory to his professional life, Josh translates it to his role in the church community, where has served as a Youth Director for adolescent ministries and as a leader of community life groups.  He is an ordained Elder.  Josh relies on his knowledge of family systems when providing consultation and support to pastors, lay leaders and congregant families working through challenging family crises.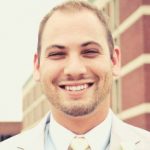 Adam Boguski, MDiv
Adam Boguski, M.Div., has been working with children and families in community and agency based settings for 15 years. Currently he is at Pennsylvania Counseling Services. Since 2013 he has served both as a front line family therapist and clinical supervisor in Pennsylvania's Family Based Mental Health Services.  He also provides Systemically oriented outpatient treatment to couples and families in Lancaster, PA.
Adam has had extensive training in Structural Family Therapy including supervision and consultation with faculty from The Minuchin Center for the Family, including Jorge Colapinto, Daniel Minuchin and Richard Holm. Through these experiences, Adam has developed a passion for systems theory and the structural approach where therapists foster change by actively facilitating more functional relationships.
Adam is currently a PhD fellow in a marriage and family therapy program. Here he continues to utilize his background and experience in systems theory and application, with research around supervision, training and the application of systemic models of treatment.  Adam is a passionate trainer and teacher and enjoys seeing clinicians grow in their application of ESFT treatment to help families in our communities live out their full potential.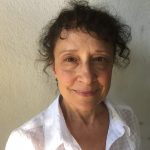 Christine Kodman-Jones, PhD
Christine Kodman-Jones, Ph.D., a child and family psychologist, has over 35 years of experience as a practitioner in the behavioral health field. Dr. Kodman-Jones is currently Co-Director of a clinical practice group, Bala Child & Family Associates, in Bala Cynwyd. Although she works with a wide variety of presenting problems, she is best known for the family focused treatment she provides to children who are atypical in their development, have ADHD, a chronic illness or a severe anxiety disorder. Dr. Kodman-Jones is a nationally certified psychologist, Like many of the members of our training faculty, Dr. Kodman-Jones received much of her early training in family systems treatment at the Philadelphia Child Guidance Center.
She has a specialty in pediatric psychology, serving as a consultant to the Children's Hospital of Philadelphia for 25 years, in both the Department of Urology and the Department of Gastroenterology, where she was part of an interdisciplinary team treating problems of elimination. She is often referred to by her colleagues as "the" Delaware Valley pooping and peeing expert. In addition to the training she currently provides in Family Based, Dr. Kodman-Jones teaches family systems treatment to child psychiatry fellows at the Drexel University Medical School.