Scott Browning, PhD, ABPP
Dr. Browning is a professor in the Department of in the Department of Professional Psychology at Chestnut Hill College in Philadelphia. He is a noted authority on psychological treatment with stepfamilies, families of homicide, and families on the spectrum. He has published numerous books, chapters and articles on these topics, as well as on the genogram. Dr. Browning is a diplomat in couple and family psychology and is part of the clinical training team of the National Stepfamily Resource Center. In 2017 Dr. Browning was given an award for Distinguished Contributions to Family Psychology by division 43 of the American Psychological Association.
Lisa Christian, MSW, LCSW
Lisa Christian is an experienced Licensed Clinical Social Worker with a Master's Degree in Social Work from Temple University. She completed a post graduate training program in Marriage and Family Therapy at the Philadelphia Child and Family Therapy Training Center (PCFTTC) where she is a faculty member. She is employed full time at the Anti Violence Partnership of Philadelphia (AVP) and has been working in the area of victim's services for the past 5-years. At AVP she provides in-office individual and family therapy as well as in school counseling, trauma focused crisis response, clinical consultation, training and support to middle/high school students and faculty impacted by violence and violent crime. She also provides clinical supervision, training and support to the Philadelphia (CARES) Peer Crisis Response Program. Prior to her work in victim services, she worked in varied capacities with homeless adolescents and families for 26-years. She has an extensive background as a trainer, group and workshop facilitator. Her engaging and interactive teaching style incorporates more than 30-years of work as a practitioner in homeless as well as victim services.  
Allie King, PhD
Allie King, PhD, is an assistant clinical professor in the Couple and Family Therapy Department at Drexel University. Dr. King is also the Training Director at the Attachment Based Family Therapy Training Program. Dr. King oversees the training and supervision of study therapists within the clinical trial research studies for ABFT. She leads trainings and supervision groups at the ABFT Training Program.
Dr. King received her PhD in Marriage and Family Therapy from Virginia Tech. Her research interests focus on adaptations of ABFT, person-of-the-therapist training, training of marriage and family therapists and adolescent eating disorders. She is an American Association for Marriage and Family Therapy (AAMFT) supervisor candidate.
Jeffrey M. Friedman, PhD, LCSW, QCSW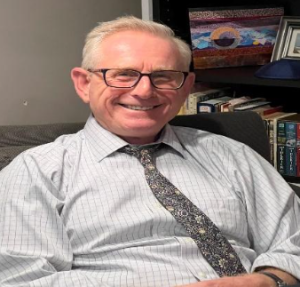 Jeffrey M. Friedman is the Clinical Director of the Warwick House, an innovative family based residential. He has 40 years of adoption practice in mental health. He is a consultant, clinician and trainer based in Philadelphia, PA.

Hailey Shafir, M.Ed, LCMHCS, LCAS, CCS
Hailey Shafir is a licensed clinical mental health counselor, a licensed addiction specialist, and a board-approved clinical supervisor for newly licensed mental health and addiction counselors. She has more than a decade of experience providing counseling, developing programs for at-risk youth, people struggling with addictions, and providing training and supervision for clinicians. She is the owner of several businesses including Keep Counsel, Plan-it Therapy, IndyWind, and Therapy Cred. Hailey is also a content writer and medical peer reviewer for Addictions.com, the National Drug Helpline, Choosing Therapy, Rehab Adviser, Searchlight, Social Pro Now, and other sites, and has worked to develop online recovery apps and programs for people struggling with addictions and impulse control disorders.
Sabrina Valente, MA, (she/her) is a therapist and program director who has worked in the mental health system for over 14 years. She has spent the last five of those years working in Family-Based Mental Health Services (FBMHS) in Pennsylvania as a Program Director. Sabrina completed her training as a Family-Based Mental Health Professional and Family-Based Mental Health Supervisor through the Philadelphia Child and Family Therapy Training Center (PCFTTC). She is now on the PCFTTC teaching faculty in addition to her current position as the Program Director of Laurel Life's FBMHS program. Sabrina earned a Master's in Forensic Psychology from Argosy University.
Sabrina has extensive clinical knowledge in working with the LGBTQ+ community. She has actively developed safe space programs in her community for LGBTQ+ youth and has presented on LGBTQ+ youth at conferences. Sabrina currently has multiple teaching/training roles in addition to that at PCFTTC. This includes training in trauma as a Certified Family Trauma Professional through the International Association of Trauma Professionals. Additionally, she is a certified ASIST (Applied Suicide Intervention Skills Training) Trainer through Living Works, as well as a SCM (Safe Crisis Managment) Trainer through JKM Trainining. She also been trained as a Commercial Sexual Exploitation of Children (CSEC) trainer through the GEMS program.