A Live, Interactive Webconference
Friday, 3/3/23, All Training Groups via Live Interactive Zoom
8:25am-1:05pm
Working with families formed by adoption are 2-5 times more likely to utilize mental health services than non- adoptive families. Community based therapists will often see these families at their breaking point. Specialized conceptual and therapeutic skills are presented to enhance the possibility of helping families sustain their desire to provide a safe home for the adopted youth or consider mutual alternatives. Successful therapeutic work with families formed by adoption is supported by community based therapists that maintain a developmental, multisystemic and ecological perspective of the factors impacting family members.
This presentation draws on the research and theoretical sources from adoption research, family therapy, trauma informed care, child welfare, neuroscience, and
attachment theory sources.
The goal of this presentation is to enhance the existing adoption competence in each participating clinician so that they may deliver optimum care to families formed by adoption at this critical time in their life.
The presentation will be presented virtually primarily by lecture, breakout small group discussion, videotape examples, case discussion (if possible).
Objectives 
As a result of attending this training, participants will be able to:
Describe two family life cycle tasks unique to families formed by adoption.
Assess how complex developmental trauma affects attachment in adopted youth.
Distinguish interventions targeting traumatic loss which triggers the core issues of rejection, shame/guilt, grief, identity, intimacy and mastery/control.
Name two therapeutic approaches that strengthens hope and resilience in the caregivers in families formed by adoption.
This is an intermediate level course. The target audience is behavioral health professionals working within Pennsylvania's Family Based program. This is a live synchronous distance learning activity conducted in real time, allowing for simultaneous participation of participants and instructors from different locations.
Agenda
8:25am-10:30am: Focus on Objectives 1 & 2
10:30am-10:40am: Break
10:40am-1:05pm: Focus on Objectives 3 & 4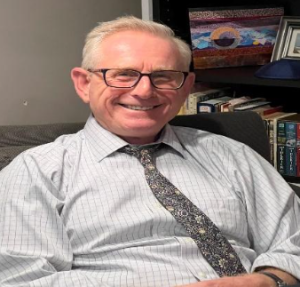 Jeffrey M. Friedman, PhD, LCSW, QCSW is the Clinical Director of the Warwick House, an innovative family based residential. He has 40 years of adoption practice in mental health. He is a consultant, clinician and trainer based in Philadelphia, PA.
Frequently Asked Questions
Visit our Policies & FAQs on Live, Interactive Webconferences for additional information regarding CFBT live interactive workshops, accommodations for disabilities, reporting problems with the training, instructions for registering for a training, etc.