A Live, Interactive Webconference
Cost: This training is free but open only to supervisors and behavioral health professionals working in agencies contracted with CFBT
Thursday, December 7, 2023, All Training Groups via Live Interactive Zoom
8:25am-1:05pm
Community-based therapists regularly see children and caregivers who have difficulty sustaining positive, loving relationships due to significant emotional reactivity.  Therapists working with these families may find their ability to maintain a calm emotional presence challenged in the face of emotional intensity and chaos. Yet this is essential to be effective in bringing calm through co-regulation, compassion, and curiosity. This workshop introduces and demonstrates the key concepts of Mindfulness-Based Interventions (MBI), drawing on the considerable research base of applications to promoting emotion regulation and compassion.
This workshop defines both emotional dysregulation and regulation, describes how to de-escalate emotional intensity using mindful awareness practices, and shows how to use these tools proactively to reduce frequency, intensity, and duration of episodes of dysregulation.  Mindfulness is presented as a three-part tool: a) for the therapist to regulate themselves,  b) as a working philosophical framework to understand emotional dysregulation, and c) as a practical tool to teach parents and children.
This workshop includes lecture, video-tape review, handouts, and breakout rooms for discussion and for practicing skills. Participants will be provided with a comprehensive list of resources for further study.
Objectives 
As a result of attending this training, participants will be able to:
Describe the nature of emotion dysregulation as seen in youth with SED and their multi stressed families.


Explain and demonstrate key concepts of Mindfulness-Based Interventions (MBI)

Describe the use of MBI as a 'bottom up' tool for fostering emotional regulation for therapists and the families with who they are working.

Identify strategies for utilizing MBI to strengthen caregivers' efforts to deescalate or co-regulate their upset children.

This is an intermediate level course. The target audience is behavioral health professionals working within Pennsylvania's Family Based program. This is a live synchronous distance learning activity conducted in real time, allowing for simultaneous participation of participants and instructors from different locations.
Agenda
8:25am-10:30am: Focus on Objectives 1-2
10:30am-10:40am: Break
10:40am-1:05pm: Focus on Objectives 3-4
About the Trainer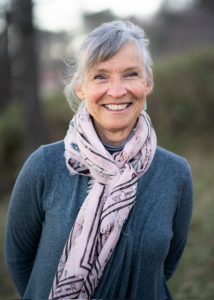 Karin's extensive experience as a clinical psychologist includes a background in therapy, teaching and clinical supervisory roles. She has received advanced teacher training through the Centre for Mindfulness at the University of Massachusetts as a Mindfulness-based Stress Reduction instructor and has led groups and training workshops for practicing clinicians and individuals with chronic pain, cancer and other concerns.
Frequently Asked Questions
Visit our Policies & FAQs on Live, Interactive Webconferences for additional information regarding CFBT live interactive workshops, accommodations for disabilities, reporting problems with the training, instructions for registering for a training, etc.